The R nineT launch precipitated a rush of newly customised boxer twins. And, as this small collection shows, the possibilities are endless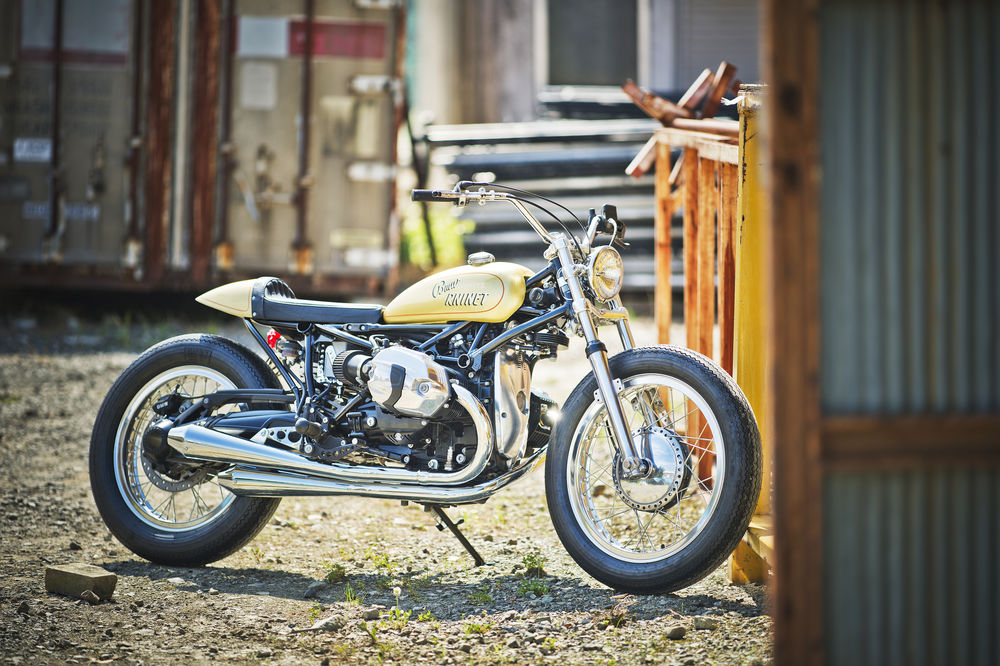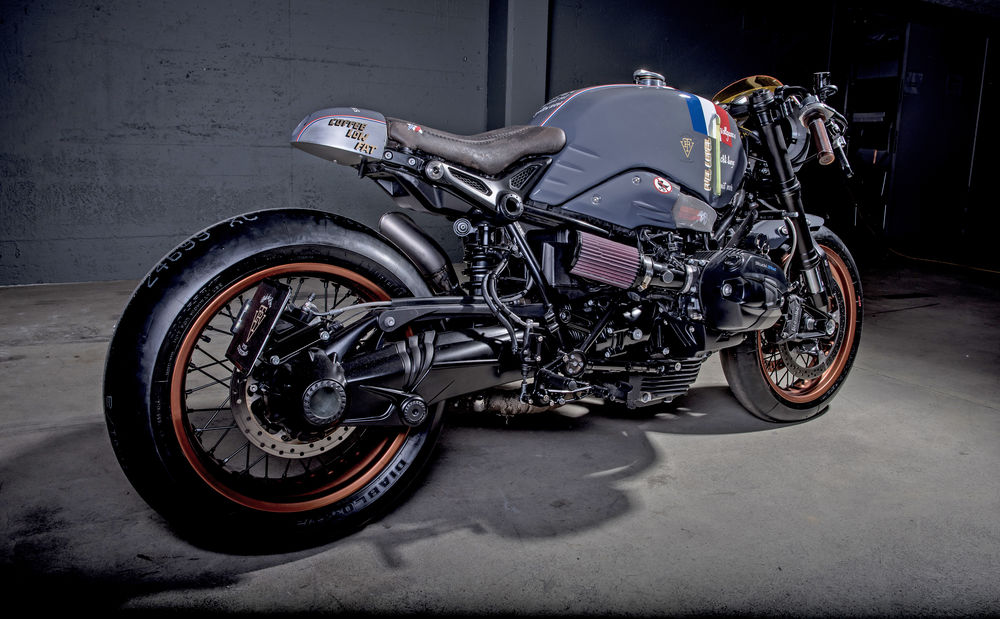 'Highway Fighter'
1. Cherry's Company, Japan
Kaichiroh Kurosu says: "I made the bike to have beautiful body lines if you look from any angle. In order that all the parts would come together as a unified whole, I worked to create a single body, bringing the tank, fenders, and cowl all together, so that they didn't stand alone." This bike features S1000RR forks, lowered by 2in with the top and bottom yokes also modified and a rotary-tyre steering damper fitted. Wheels are by CCI with ME88 Marathon tyres. Cherry fabricated the alloy tank and seat, with leather seat covering by Skunk.
'Aero'
2. VTR Customs, Switzerland
'Aero' comes from the mind of VTR's Daniel Weidmann. His mighty brain is fuelled by Swiss clean air and serving ten years in the airline industry as an engineer and then as a technical trainer. Pretty much all of VTR Custom bikes feature a slice of aviation in their build but the 'Aero' has the most. The addition of a special K&N replacement air filter aids throttle and acceleration performance but uses R nineT inlet manifolds within the air filters to keep the system on the legal side. Other details: PVM wheelset, Öhlins suspension.
'NineTini'
3. VTR Customs, Switzerland
'NineTini' was built in conjunction with VTR and Swiss motorcycle magazine Töff as a feature special that highlighted three stages of customisation. The Swiss importer of Rizoma motorcycle parts, Akrapovic exhausts and Kineo wheels were also heavily involved. Wheels are by Kineo (rear 6in, front 3.5in). Suspension is Öhlins front and rear. But in VTR's view the icing on the cake is the exceptional paintwork by Merz Hinwil based on Marting Racing (hence the bike's name) with logos and 'start' number hand-painted by Johanna Vogelsang.
'Low Fat'
4. VTR Customs, Switzerland
Hand-crafted parts are clearly visible on 'Low Fat'. This bike came about because VTR Customs wanted to build the lowest, smallest, thinnest R nineT-based café racer. The standard fuel tank was cut and reduced in size to resemble the smaller tanks of bikes from the 1970s. Both seat and tail unit have been created to give a slimmer line and, like the fairing, are made from aluminium. Very low bars mimic and celebrate vintage American board-track racers complete the 'Low Fat's' slim-line appearance. The livery was applied by Colour Factors Rüti, with logos and labels hand-painted by Johanna Vogelsang.
'Clubman Racer'
5. 46Works, Japan
Shiro Nakajima has been building specials for 20 years, with time spent at Ritmo Sereno, a well-known Japanese tuning/custom specialist of BMW and vintage machines. He then set up 46Works. Clubman Racer has a stock frame with a one-off, powder-coated subframe and new top yoke to take Ohlins forks. Wheels are Bito R&D/Magtan 3.50 x 17in with Pirelli Corsa tyres. Fuel tank and seat are panel-beaten aluminium by Shiro. Seat cover is from Razzle Dazzle. Clip-ons from Battle Factory with one-off pegs, levers and number plate holder, also by Shiro.
'Track Grinder'
6. Urban Motor, Germany
Track Grinder takes its sporty styling cues from traditional cafe racers so the standard fork yoke-mounted, one-piece handlebars have been replaced with Gilles clip-ons. Urban Motors' Peter Dannenberg said: "After a night of discussion, drawings, fooling around and some beers we finally designed the Track Grinder." It showed how easy it is to customise the stock bike, removing the bolt-on sub-frame and creating a one-off, hand-formed aluminium seat.
'Cyclone'
7. Brat Style, Japan
Brat Style's Go Takamine opted to build a tracker that would not have looked out of place in a 1970 dirt track movie. "Although it looks like an older bike, I think I've achieved an interesting feel that mixes old and new," he says. Traditional Ceriani forks, twin-leading shoe front brake and Akront rims shod with Allstate tyres accentuate to '70s look. Brat Style fabricated the one-off exhaust system and Go cast his own new front engine cover, and made the fuel tank, seat cowl (seat covering by Atelier Cherry), bars, pegs and levers.
www.cherryscompany.com www.vtr-customs.com
www.urban-motor.de
www.46works.net
www.bratstyle.com