With a new workshop and an ex-MotoGP chief mechanic, the King's Road-based clothing company is expanding into custom bike builds.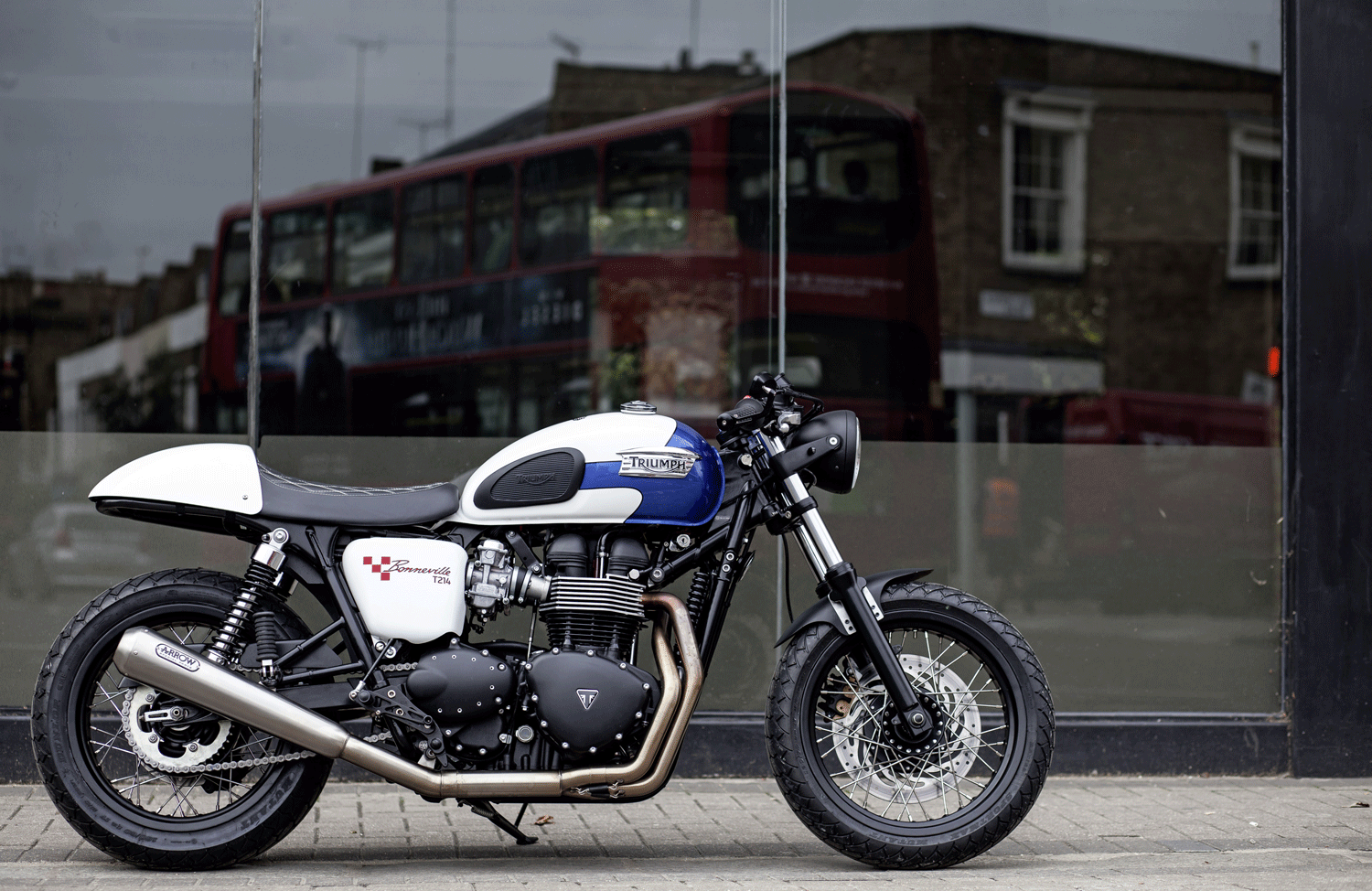 Urban Rider has an enviable reputation as the London destination for motorcyclists looking for top quality, fashionable riding kit.
But now the shop on New King's Road is expanding its business to offer custom bike builds and servicing on site. Central to the plan is Mario Tello Dengra, 37, the shop's new chief mechanic. He brings a wealth of experience to Urban Rider's new venture, having previously worked as a chief mechanic in the MotoGP paddock before joining CRC (Cafe Racer Customs), the Wembley-based shop specialising in six-cylinder Honda cafe racers.
When CRC closed its doors earlier this year, Urban Rider's Will Starrit saw an opening for Mario to head up his company's new bike-building facility.
Will says: "I had a W650 street tracker to build and already had some wheels made to fit it, but the build was stalling. I needed it finishing quickly for the Malle Mile and Mario stepped in to help out. He did such a great job in so short a time that he seemed the perfect person to work with us full time.
"He loves customs and classics and we have a customer base to tap into so it made sense to extend our business to offer bike building, servicing, and in fact anything to do with the technical side of maintaining or building bikes."
UR will do anything except Harleys – with Warrs just around the corner Will felt it wouldn't feel right trying to tap in that market.
"We aim to serve the West London customer base and as well as selling clothing we can now offer a bespoke bike building service – and give our customers the level of professionalism associated with bikes that they have become accustomed to with our clothing ranges," says Will.
"We're also going to be selling accessories," he says. "Headlights, tail-lights, speedos, indicators etc and we will have an interactive display in the shop using quality products from RSD, Biltwell, Renthal, LSL and Moto Gadget."
Urban Rider had previously commissioned a limited number of Honda street trackers but the blue Triumph in the photos is the first customer bike built on site in the new workshop. It's based on a brand new T100 Ltd Edition T214, the bike Triumph produced to celebrate Johnny Allen's 214.40mph land speed record achieved with the Triumph streamliner in September 1956.
"Because the Salt Flats are all about speed and racing, the customer wanted a full-on cafe racer – but it had to look like it came out of the factory," says Will.
Rims are Morad, 17in front with Supermoto Dunlop Mutant tyres – 120/70 x 17 front and 160/60 x 17 rear.
Mario fabricated the rear loop and set the rear brake light to follow the lines of the seat cowl which is itself a stock part, painted to match the tank.
Top quality accessories include: Moto Gadget speedo; 6.5in headlight with TEC brackets; a new seat from Viking Vinyl at Brands Hatch; LSL clip-ons and rear-sets. The Arrow exhaust is a Triumph part supplied by the customer.
Will says: "The W650 that Mario worked on was our first shop build but that was a display bike. This is our first commission and I see the workshop becoming more important for us as the market becomes increasingly competitive. And we've already got our next build under way – an XJR1300 Yamaha."