A 2000-mile road trip organised by Sailor Jerry rum? What could possibly go wrong?
Welcome to a two week orgy of classic custom motorcycles, late night boozing, hard-shoulder spannering and more boozing...
The plan? Spend two weeks rediscovering the UK's best roads from the saddles of old bikes, stopping off at parties organised by Sailor Jerry rum, complete with wood-fired BBQs, sunsets and live music. Or as Sailor Jerry PR'ed it: "A courageous journey of balls-to-the-wall riding, scenic pit stops and the odd Sailor Jerry throwdown."
The idea was hatched by James Jordan, who used to own the Kingdom of Kicks, a custom bike shop in Hackney Wick, London. James discovered a passion for bikes after a snowboarding season in Kashmir, where he bought an old Enfield. A succession of old bikes led to a 1977 Honda CJ360, which he customised and called Moonshine.
The skills he learned led to more adventurous projects including the Panhead chop you see on page 79. Riding the Harley led to thoughts of a road trip with mates and when he persuaded Sailor Jerry to join the party, The Ride was on.
A gang boasting pro BMXers, tattooists, photographers, designers and music promoters embarked on the journey from London to Brighton, Cornwall to Cardiff, and Edinburgh to Leeds, with the crew riding the waves of the south coast, testing the skate parks of the north and visiting the UK's best pit stops.
Leading the pack was James Jordan: "I've ridden a number of routes across the world but the UK makes for one mean ride and it's definitely something everyone should add to their bucketlist!"
Photographer James A Grant added "The ride to Lulworth Cove in Dorset at sunset was one of my favourite rides ever."
Alex Harrison
1975 Ironhead Sportster
"I've wanted to do a UK road trip for some time – in fact I made it a mission to do it. I always wanted to do the Brecon Beacons and Cornwall. It's just that a trip like James had in mind was going to take a lot longer than expected with us all on ropey old bikes.
"All sorts of silliness went on. The biggest thing was staying out all night – even though we all knew we were meant to be on the road again first thing. The worst was arriving into Brecon at 10pm. James' lights were not working on his Pan. It was dark, raining, the sun-roof had blown off the support van and landed on the road in front of us – and I had a horse jump out in the road in front of me.
"To be honest, the trip is one big hazy blur. We didn't even make it out of London onto the M25 before my bike broke down. The regulator fell off on the motorway and I had to charge the battery every night after that. It was okay – I got 180 miles out of each charge.
"Simon's old Sporty broke down one time and there was me skating up and down the motorway between his bike and the van, helping out getting parts.
"I'd done over 1000 miles on this bike in France and Spain this year – and now I've done 2000 on it on this trip so it needs some tlc, like a top-end rebuild! After all, it's a work-in-progress since I bought it in January."
Alex – 'Hex' to his friends – grew up with bikes and then worked on boats between South Africa and the Caribbean. He eventually found himself in London seven years ago where his interest in bikes was re-ignited. Hex works in the day so he can ride and customise bikes by night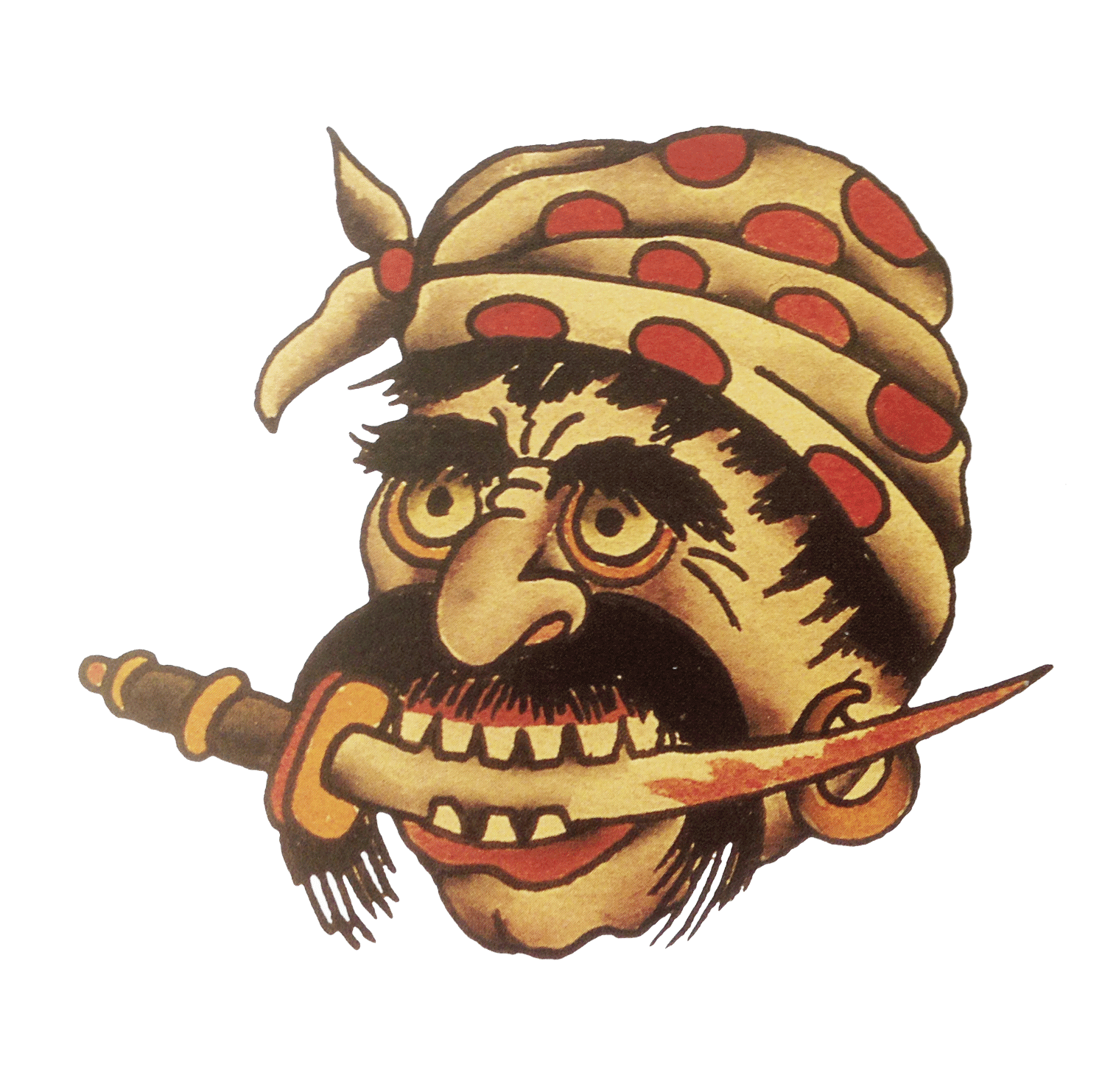 Fids
Hardtail Evo Sportster
"I've been on a lot of road-trips in the States and Europe but never done anything in Britain on this scale. It's one of those things that's been talked about a lot but you never get around to doing it.
"I borrowed the hardtail Evo Sportster and despite 80 percent of the trip being done in the rain – we only had three good days – it's been amazing. And the bike was fine apart from the first four hours when the ignition decided to pack up. I had to hot-wire it – and I've been doing it since.
"I've got so many good memories from this and made good friends. I only knew a couple of the others before we set off. I ride BMX and there's heaps of crossover to motorcycles like these. Everywhere I go I meet people on bikes who used to, or still do, BMX.
"The best part of the trip was the A2 in Scotland. I so loved that Lord of the Rings surreal feeling. I always wanted to go to Loch Ness, and the ride up the A82 was totally breathtaking."
Mark Findlay aka 'Fids' is a carpenter by trade, but is also a legend in the BMX and skateboard community. He's ridden for 4Down/S&M bikes for almost 20 years and has appeared in many full-length videos including the highly regarded 'BMX Inferno', which features the Fid formula of badass tricks, ridiculous crashes, plenty of laughing, and a bit of skating thrown in.
Tamara
Kingdom of Kicks XS650
"I knew James had been building a Panhead and was planning a trip. He was looking for a couple of extra riders and I got invited along. It's been really great.
"I've got my own XS650, plus a unit Triumph, which is the next build. I've been riding since I was 17 and really love old bikes and I've learned enough to keep one going if I have problems on the road. But I'm no bike builder.
"For this trip I borrowed James' XS650 which was so much fun to ride. I had a few problems at the start – the battery box came loose on the way to Brighton. I had to park it, go off on the back of one of the other bikes and get some things to fix it. We had to use chemical metal to get us to the next stop. But it wasn't until we got to Wales that we got the box welded up – by which time we had rear brake problems so we took the opportunity to fix that at the same time.
"We didn't have any real disasters – but it wasn't plain sailing either at any point on the trip. The Lakes to Scotland was the best part of The Ride. I grew up in England and I really should have seen more of the country.
"I was shocked by the amount of amazing places we've seen – places I'd never been to before despite living here my entire life.
"But the real charm of the trip was that all the other bikes were the personal projects of the people riding them so to do the kind of mileage we did was a bit special for them."
Tamara is a designer from London. She runs two companies, Burds and Almeida London and has been riding bikes since she was 17.
'I felt I was cheating because my bike worked so well'
James A Grant
Evo Sportster
"My Ironhead died in Brighton so I was lucky that Andy (see page 82) was able to lend me a Sportster – but it felt like I was cheating because everything on the bike worked so well. It was too easy!
"Everything from the Lake District heading up north into Scotland and back was great. But we had fun from the very beginning. Like Brighton was meant to have been the shortest day of riding, a three hour trip – but it turned into the longest day after there were some bike problems.
"But I never felt disappointed by anything that happened. We had lots of rain every day in the south but it dried out in Scotland – and that really was the highlight of the trip.
"Another plus for me was how two very different groups of people – the bunch of friends from Kingdom of Kicks and the Sailor Jerry crew – all came together."
James is a fashion and portrait photographer, now based in London after spending three years as a commercial photographer in Cambodia. His work has appeared in VICE, Wonderland, and NME.
James Jordan
Panhead chopper
"I write computer software for a living and I'd got into a routine of getting home from work and sitting down to watch TV. I began thinking, there's more to life that this. A friend of mine bought a bike and I got interested and started fixing up small Hondas. I've been into bikes for about five years now.
"I started building cafe racers and trackers, but then you realise you need a bigger bike to cross Europe so you need a big Harley. I've done quite a few Triumphs – I had a rigid I rode every day, which is fine in London – but when you start using them at sustained motorway speeds they fall apart. That's when I learned how to rebuild engines! I'd never tackled a Harley until this Panhead. I can't believe how well this thing goes. It chugs along at 90mph all day. It's a 1960 motor in a 1965 frame – a right old bitza.
"I was a bit nervous when we set off at 3am on the very first test ride – especially as we were leaving at 10 the next morning on The Ride! Brighton took us seven hours from London. That's an 8mph average speed. We could have walked faster. A few got frustrated but I approached it with Game Theory – it's all a game of strategic decision making. You have to work out what's good for the group. The nice thing was that everyone wanted to help. And we all now have stories to tell.
"The Pan ran really rich – I'd never worked with a Linkert carb before. So 28 miles down the start, I ran out of gas! I gradually leaned it of to the point where I was getting 60mpg
"The best part of the trip was riding from Manchester into Scotland. Tamara was on my XS650 and it had been fouling plugs. We put some new ones in and three of us (Fids was with us) set off way behind the main group. Tamara was leading and her speed gradually increased to the point that we were all running at high speed so we caught the group up and flew by them. It's been a great trip. We all stayed stress free and we all made it to each stop-over on the right day."
James Jordan is the founder of Kingdom of Kicks custom shop. His first full build was a 1977 Honda CJ360 named Moonshine, which took two years to complete. His taste for vintage choppers led him to this customised 1957 FL Harley-Davidson.
Andy Clayton
1980 XLH Ironhead chop
"I hang out with James, tinkering with bikes. I've had the XLH for six months. It was built by Jay Ransom at So Low Choppers in Suffolk.
"I'd been riding an FZR600 up to then but bought the Harley to calm myself down. I've never been on a road trip like this before. But I did Biarritz earlier this year and I've done some miles on the FZR.
"It's been awesome – it was touch and go sometimes with bikes breaking down and us sitting on hard shoulders while they were getting fixed but we've all got on really well.
"There's been a lot of drinking – and meeting new people. We've just having a laugh but there's also been lots of early mornings on the bikes. We've been up at nine, on the road by 11.00 – and each day we'd spend a couple of hours fixing bikes.
"The highlights for me have been riding around country lanes, seeing places I've never been before. Living in London you don't see much of the countryside. It's a different kind of riding in London too – you can take in all the scenery on a ride like this."
Sailor Jerry is an American brand of spiced rum, inspired by tattoo legend Norman 'Sailor Jerry' Collins. It's is a straight-up, no nonsense, old-school rum. The brand also includes a line of Americana clothing and accessories.
'There's been a lot of drinking and meeting new people'
26-year-old Andy Clayton left school at 16 to hang out with friends at a pub in Nottingham where he cemented his love of all things reckless. He's now a music agent and, besides his hard-tail chop, owns an FZR600 and CB500.
Sailor Jerry's mayhem-infused road map
1. Saturday
The Ride kicked off with, inevitably, a party. It was held at Kingdom of Kicks the night before the crew were due to leave, but impressively they managed to ride from London to Brighton. There they hooked up with AONO (Always Outnumbered Never Outgunned), the Brighton-based streetwear brand. The party at Sticky Mikes Frog Bar featured American punk duo Merchandise who were joined by Brighton thrashers Theo Verney and thugcore five-piece Abattoir Blues.
2. Sunday
Brighton to Dorset, with a stopover at Portsmouth Private Beach
3. Monday
Dorset to Newquay
Tuesday
Day off in Newquay hanging out with Squire Surf, who build and shape cool surf boards. Then hooked up with a bunch of local hot rodders and surfers.
4. Wednesday
Newquay to Bristol
5. Thursday
Bristol to Wales
6. Friday
Wales to Manchester. The Sailor Jerry convoy headed to Manchester's happening Northern Quarter district to host the second instalment of 'Sailor Jerry Presents' at the Soup Kitchen. The reverb-riddled vocals of post punk and psych duo KVB headed up the evening's soundtrack – all washed down with Sailor Jerry Spiced cocktails, obviously.
7. Saturday
Manchester to Lake District
8. Sunday
Lake District to Glasgow. After an awesome ride through the Lakes, the final 'Sailor Jerry Presents' jam fest rocked up in Scotland at The Record Factory in Glasgow for one last hurrah. The line up included Glaswegian punk locals Baby Strange; garage pop trio, Paws; and featured the far east psychedelic sounds of Japanese four-piece acid punk band, Bo Ningen.
9. Monday
Glasgow to Inverness
10. Tuesday
Inverness to Edinburgh
11. Wednesday
Edinburgh to Newcastle
12. Thursday
Newcastle to Nottingham
13. Friday
Nottingham to Bedford. It was 'turn on, tune and trip out' at the Trip Out Festival – a 1970's-infused hippy, biker/hot-rodder party near Bedford with some outstanding bands including The Electric Shakes, The Picturebooks, and The Monsters.
Saturday
After a late night, a full day of well-deserved R&R at the Trip Out campsite was essential. Thankfully The Doors Alive turned up to ride out the storm of what was one hell of a party.
14. Sunday
Bedford to London. The Ride's road trip ended with a huge party at Grillstock in London. Chef and owner of East London's Psychic Burger and White Rabbit restaurants, Danny Cheetham, cooked up a feast. The troops were served Danny's Sailor Jerry-inspired BBQ menu. Heaven.